Slimming with Obesity Surgery
Istanbul Bariatric Center Assurance
Op. Check out all the services offered at Dr. Murat Üstün's clinic.
Endoscopic Obesity Treatment
Non-surgical, endoscopic obesity treatment methods: Gastric botox, gastric balloon, Apollo endoscopic gastric folding, POSE endoscopic gastric restriction, endoscopic leakage treatment
Read on to learn about all surgeries performed under obesity surgery such as laparoscopic and robotic tube stomach, stomach folding, Roux-en-Y and mini gastric bypass, transit bipartition, SADI-S surgeries.
Gastric band removal due to weight reuptake or complications, revision of duct to tube stomach or gastric bypass, tube gastric bypass or transit bipartition, Roux-en-Y gastric bypass revisions
You can ask all your questions about obesity surgery and stomach reduction surgeries for online release. We're responding shortly.
Obesity Information Center
What is obesity?
Obesity, in its shortest definition, is an abnormal increase in the rate of body fats. I mean, a person can be overweight without being obese. Like bodybuilders and other athletes with more muscle structure than usual. However, in daily practice, the majority of overweight people are obese.
How to measure excess weight and obesity?
Various methods have been developed to determine whether an individual is overweight or obese. Some measurement systems take advantage of the link between height and weight, while others are based on the measurement of body fats. The most frequently used method today is called Body Mass Index (BMI) because it is found to give very parallel results with much more detailed analyses.
Dr. Murat and Demet are genuinely nice people and very professional. They go out of the way to support patients. I highly recomend them and rest assure you will be in very safe and competent hands.

Nadir Khan


2/11/2020

Saygıdeğer. Murat hocam sizi. Tanımaktan üstün. Başarılarınızı. Birde. Güler yüzünüz insanlara. Yakınlığınız. Bizi. Büyülediniz oğlumun. Başkent. Hastanesinde. Başarısız. Geçirdiği. Ameliyatını siz. Sihirli ellerinizle. Çok. Başarılı. Bir şekilde. Bize. Allahın da. Yardımıyla. İkinci hayatı bağışladınız. Allah ta. Sizin yolunuzu. Açık ömrünüze. Ömür. Katsın. Eminim. Mesleginizin en. Zirvesine yol. Alacağınıza. Benim. Gibi inanan bir. Sürü insan. Olduğundan. Eminim. Türkiyenin. Sizin. Gibi. Doktorlara. İhtiyacı. Var. Sizi. Tanımaktan gurur ve. Onur. Duyduk. Bizim. Kahramanımız. Murat üstün

Bedriye Çolak


4/07/2019

eşimin hamilelikten sonra aldığı fazla kilolarla alakalı muayenesine gittiğimiz murat bey bizimle son derece kibar ve samimi bir şekilde ilgilenip hakkımızda ne varsa sorarak sağlık durumumuzu değerlendirdikten sonra eşime yapılabilecek şeyleri artılar ve özellikle bazı eksileriyle birlikte anlattı. özellikle sadece artılarını anlatmamış olması hastalarıyla gerçekten samimi olduğunu ve onlara değer verdiğini gösterdi bana. bu sebeple eşiminde kendi rızası sonucu başarılı bir ameliyat geçirdik ve şu anda son derece sağlıklı bir şekilde çocuğumuzla ilgilenmeye devam ediyoruz. her şey için çok teşekkür ederiz murat bey

Cengiz Şanlıtürk


4/25/2018

Çok sevdiğim bir yakınımı kaybettikten sonra stres ve üzüntüden kısa sürede aldığım onlarca kilomla yanınıza geldiğimde bana karşı nazik tavrınız ve ilgili anlatılarınız sayesinde düzenli ve sağlıklı yaşama kavuşmuş oldum. Yeri geldi derdimi sıkıntı mı dinlediniz, yeri geldi sağlığımı korumama yardımcı oldunuz. Siz benim için kurtarıcı oldunuz. İyi ki tanıştım sizinle

Buse Yaman


4/19/2018
Obesity Surgeon
Dr. Murat Üstün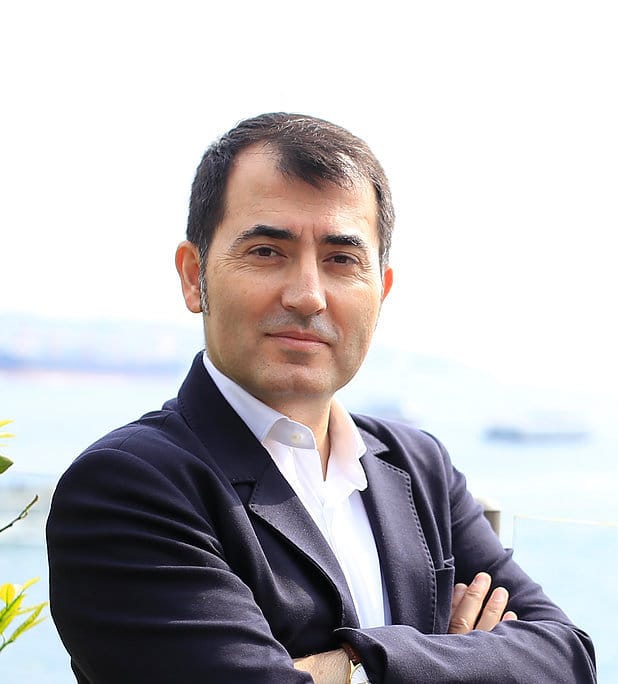 Murat Üstün is the Lead Bariatric Surgeon at IBC – Istanbul Bariatric Center. Dr Murat Üstün has made a commitment to every patient's well-being and safety, a goal that is also pursued by our staff and medical professionals that are at your service, this is part of the excellence equation. Dr Murat Üstün and the Istanbul Bariatric Center team perform medical procedures, including gastric bypass, sleeve gastrectomy, adjustable gastric band, and biliopancreatic diversion with duodenal switch. While performed differently, all of these procedures help patients lose weight by limiting how much food the stomach can hold as well as the patient's absorption of nutrients.
Surgeries are performed at a JCI accredited Hospital. The Joint Commission International works to improve safety at health care facilities domestically and globally. Accreditation ensures facilities are up to date, physicians are board-certified, plans for follow-up care are in place, risks of traveling after surgery are outlined, and more.